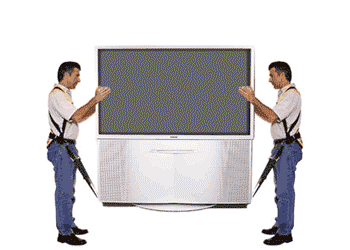 Our company offers the following services: office and flat removals within Moscow city, personal belongings shipping; express shipping of any cargo (1 kg and more) in Moscow city; packing and packing materials; furntiture assembly and disassembly; rigging works; field loaders and packers; rent of trucks; used furniture recycling.

Do you want to move to a new house, office or apartment?

It is said that moving to a new place is a hope for something new, unusual and it is always happy and bright event in life. Removal is a start of new changes, and these changes should be started in a good mood.

Lite-pereezd is your reliable assistant in any removals.

Both apartment and office removal is a complicated event, which usually takes a lot of time, efforts and nerves. But when professionals take care of the matter, the office removal or belongings shipping become simple and easy. Just contact us, and you get an experienced professional team with all necessary tools and transportation.

Qualitative moving to a new place with no worry!

Do you want to ensure that your office or household is removed qualitatively and you do not want your assets are being damaged or lost? Any moving and other services is carefully planned and carried out by the specialists of Lite-pereezd. We guarantee safety of all your belongings, including antiques, fragile items and works of arts.

We assume all responsibility on carefull and fast delivery of your property to a new place!

It is convinient for you

If you plan your moving with us, we do our best to make this process as comfortable, fast and effective as possible. We guarantee individual attention to each customer during arranging the cargo transportation and we provide the full range of documents for smooth removal. If required we can store your belongings, furniture, office equipment at our storage facility from a few days up to several months.

When you call us, we guarantee you significant time, efforts and money saving. Entrust us your moving!

We do have everything to make your moving as comfortable as possible! Transportation can be simple and small... What about transportation of little things such as refrigerator, washing machine or table and house plant; or too heavy things such as safes, pianos or iron boxes? You do need special transport for such items; someone has to load and unload it later.

We are pleased to inform you that our company is ready to assist you on these matters, whether it is a safe or just a sofa!

How we work

Just give us a call or place an order. Our specialists after carefull consideration of your application will offer you the most reasonable decision upon your moving. If required, our specialist can come to your place free of charge in order to evaluate and advise on your removal options. Prior to starting our work we sign a specially designed contract, where services costs, liability for breakage of your property, terms convinient for you and other conditions shall be provided. We provide necessary and relevant transport means, packing materials, tools and instruments. At any convinient time our professional packers and loaders will help you in moving, place your belongings at a new place and remove packing materials' trash.